Welcome to Challenge Chapter Trout Unlimited
CHALLENGE CHAPTER MEMBERS: If you would like to help with the manning of our booth at this years Expo, please click on the link below to enter in which shift you would prefer. Thanks!
https://docs.google.com/spreadsheets/d/1rxi-W9VN37d3AT_LQC0ovxkQg0APGj6vAAn8sx8x4Vo/edit?usp=sharing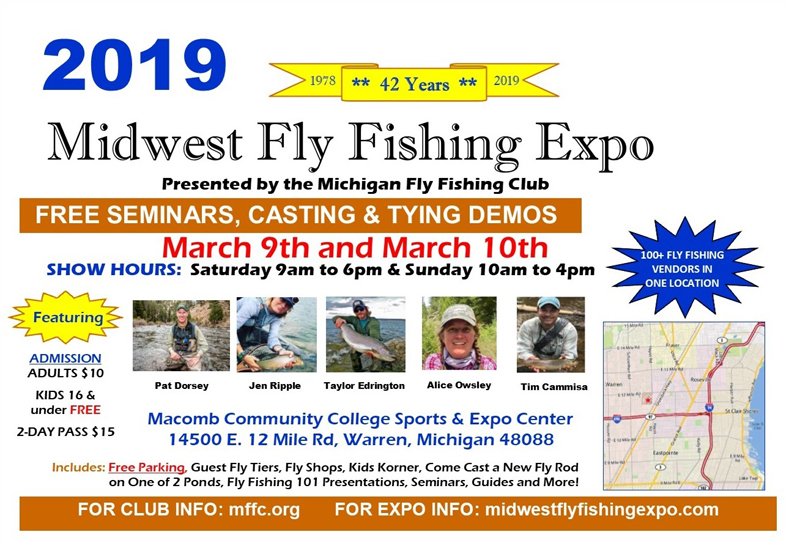 The Challenge Chapter of Trout Unlimited is a non-profit, fund raising organization whose mission is to engage in stream and watershed restoration efforts at the grass roots level. We support the State and National TU organizations in their educational and legislative activities. Our restoration efforts are focused on both distant waters, such as the AuSable River, and local waters, like the Paint Creek. These critical resources continue to recover and thrive with our love and care.  
As our season unfolds, come join us at one of our chapter meetings. Some meetings are held at the E.L. Johnson Center @ 
3325 Franklin Rd
, 
Bloomfield Hills
, MI 
48302 unless otherwise noted inour meeting schedule @ Calendar of Events
You can also join us as a guest or a member at one of our Chapter Outings, in May, June August, or September.... for dates and locations , see below
New River Guide:  A Steelheader's Guide to Michigan's western lower penninsula streams
"The sound of a screaming drag and the sight of a 10 lb. (or bigger) fish jumping 3 feet out of the water are visions and dreams that every fisherman has while spending time on the water.  Steelhead can typically be found in many rivers in the state from early September until late April the following spring. Chinook Salmon begin their spawning migration every fall sometime in the  middle of August with the peak of salmon fishing season typically happening around the 1st or 2nd week of October. Coho or Silver Salmon are usually a couple of weeks behind the schedule of the Chinook."

For more details, and sample pages, click here.
James Prosek's Coaster Brook Trout
---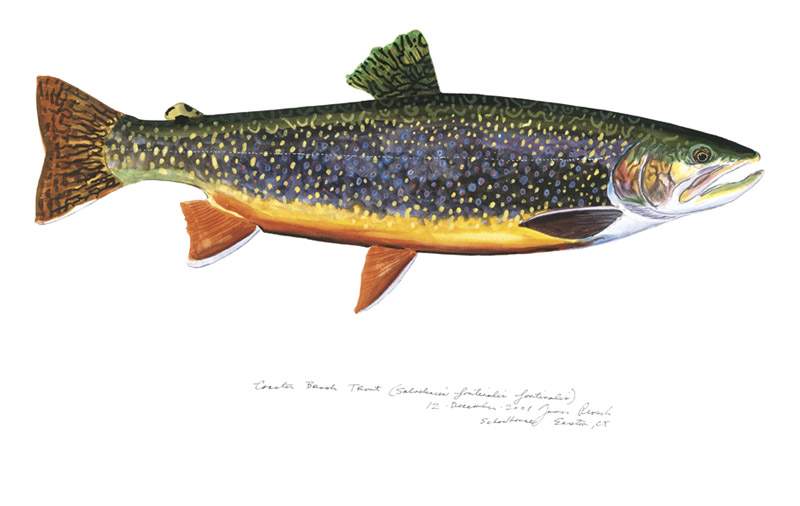 James Prosek's Coaster Brook Trout
The Challenge Chapter is selling signed and numbered Coaster Brook Trout prints by James Prosek. These 13 X 18 prints are $75 each.