Challenge Chapter Trout Unlimited
Welcome
The Challenge Chapter of Trout Unlimited is a non-profit, fund raising organization whose mission is to engage in stream and watershed restoration efforts at the grass roots level. We support the State and National TU organizations in their educational and legislative activities. Our restoration efforts are focused on both distant waters, such as the AuSable River, and local waters, like the Paint Creek.
These critical resources continue to recover and thrive with our love and care.
James Prosek's Coaster Brook Trout
---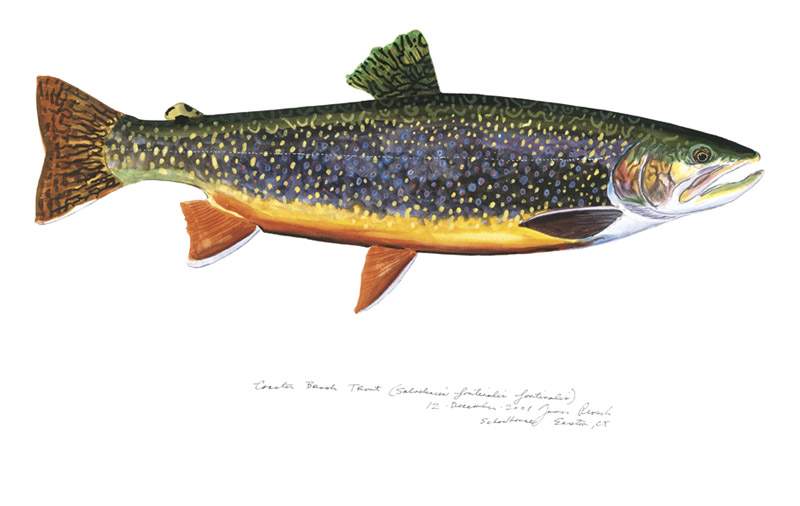 James Prosek's Coaster Brook Trout
The Challenge Chapter is selling signed and numbered Coaster Brook Trout prints by James Prosek. These 13 X 18 prints are $75 each.
Fuller's North Branch Outing Club Project - June 2014
There was a path at Fuller's North Branch Outing Club that led to the river. It got slippery when wet so we offered to install steps. After about a year of planning, we got to work Friday, June 13, 2014, cutting timbers. Then we spent the whole day Saturday, digging, lifting, hammering and raking. Despite rocks, debris and an abandoned retaining wall, we finished before sundown.