Emergence Schedule
---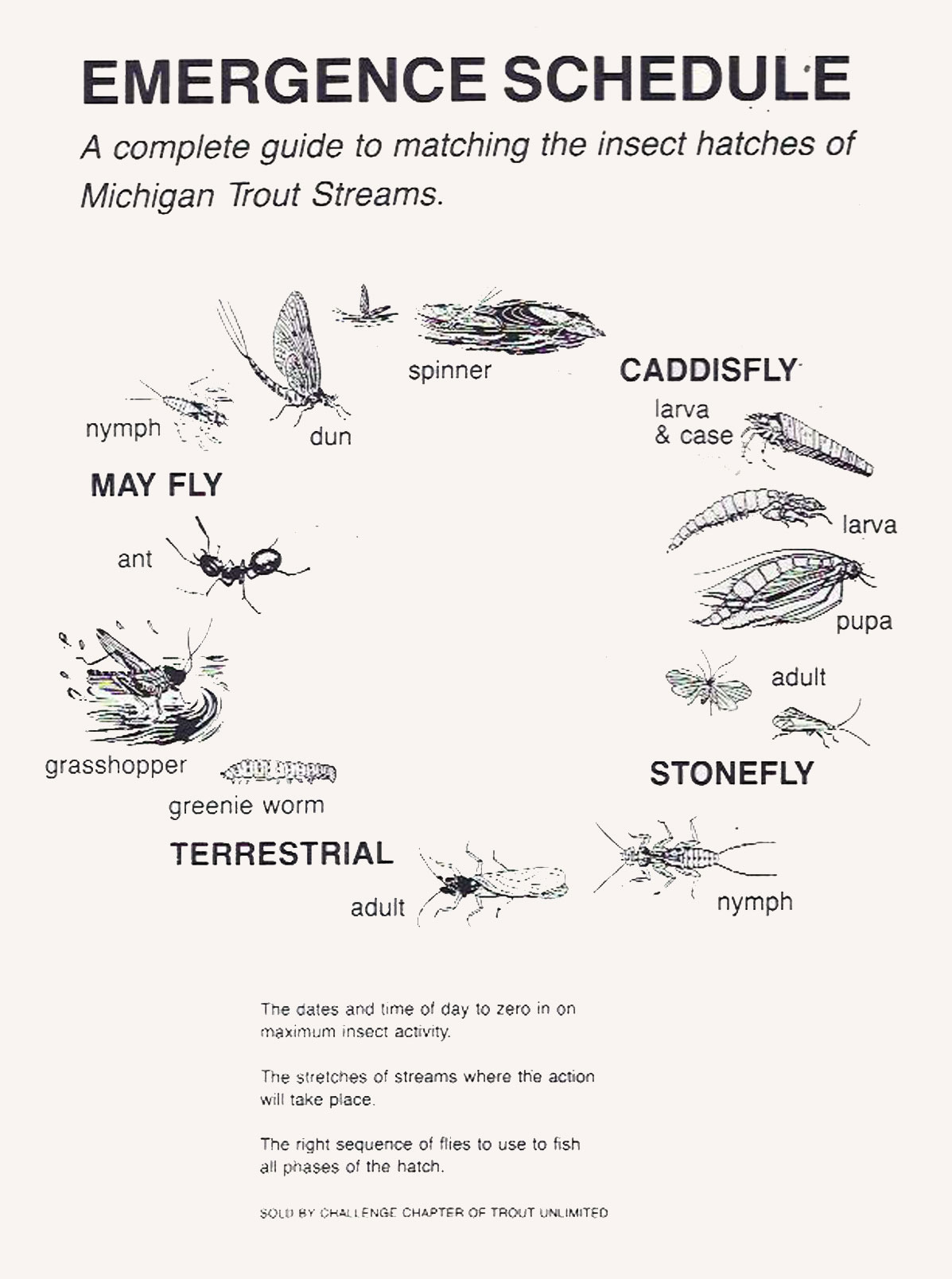 Emergence Schedule
Know your bugs! This complete 90-page guide to matching the insect hatches of Michigan trout streams, with each species detailed on its own page,
is a must-have for both the serious and the novice fly fisherman. This excellent schedule provides the angler with the dates and times of day
for zeroing in on maximum insect activity, the stretches of stream where the action will take place, and the right sequence of flies to use to
fish all phases of the hatch. Compiled by member John J. P. Long, this excellent reference can be yours for $15.